30 Years of Home Healthcare Solutions
HealthCare Synergy is constantly innovating and developing new and improved home healthcare software products and services to better serve the growing needs of our clients.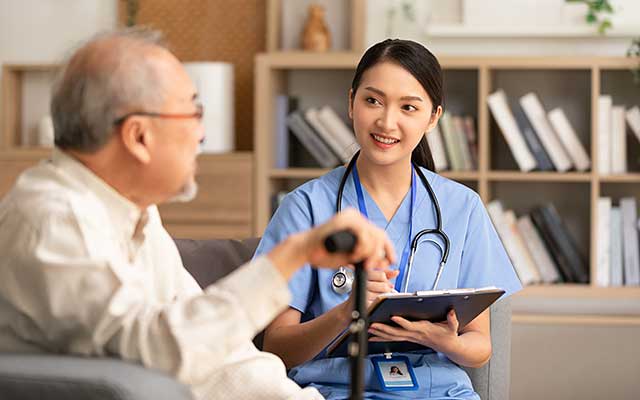 Healthcare Software
Since 1993, HealthCare Synergy has developed the industry's leading home healthcare software and automation solutions to improve efficiency, increase revenue, and simplify the behind the scenes work that goes into running your home health and hospice agency.
Expert Managed Services
Increase the productivity and efficiency of your agency with our reliable Managed Services. We help home health, hospice, post-acute care, private duty and other healthcare service providers improve their outcomes so they can focus on what is most important … caring for patients.
Software Training
HealthCare Synergy believes in ongoing education for our clients, so we offer state and national events throughout the year, both live and via the web. Our training options include on-demand tutorials, weekly webinars, and a customized training experience for your agency.
Upcoming Events
From home healthcare software updates to the latest industry news, HealthCare Synergy's webinars, conferences, workshops, and training keep you up to speed on what's current in the home health and hospice service industry.
Ft. Lauderdale Marriott Coral Springs Hotel & Convention Center, 11775 Heron Bay Blvd. Coral Springs, FL 33076
No event found!
Latest News
Stay up-to-date with the latest announcements, career opportunities, newsletters, and webinar recordings from HealthCare Synergy
Synergy Web/EMR Version 7.23 Release Notes Upgraded Features or Functionality NEW HELP PAGE with video tutorials! Ability to set a custom home screen as your default home screen upon login All Documents List – can sort by category now EMC Submission Screens –...
Continue Reading
October brings fall weather and starts the transition into seasonal celebrations. For home health agencies, it also begins a bit of chaos and headaches for diagnosis coding. This is because some old diagnosis codes that we have been using for years are no longer...
Continue Reading
Updated COVID-19 Vaccines Providing Protection Against Omicron Variant Available at No Cost The Department of Health & Human Services (HHS), through CMS, announced that people with Medicare, Medicaid, Children's Health Insurance Program coverage, private insurance...
Continue Reading